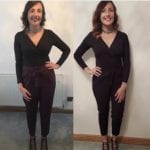 * " The food has been amazing on Result Plan and with the weekly support I have managed to lose 4lbs and have completely changed my body shape. It has taught me how to eat healthy and how to change my lifestyle. I even have a fitness page now to keep me motivated I highly recommend Result Plan! "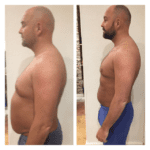 * ' After a consultation with the team and assessing my BMI we have set a target to lose 42lbs on the 12 week plan. I have been on the plan 2 weeks and I have seen massive results already. I have lost 9lbs and don't even feel like I'm on a diet. Really tasty food with lots of flavour. Thanks guys let's get to my target in 12 weeks! '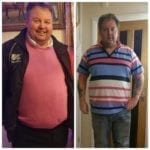 * ' Me and my wife Christine are both currently on the 12 week plan, it has been 4 weeks and I have lost 21lbs to date and Christine has lost 16lbs. I haven't changed my activity level i have just followed what the team advised at Result Plan and I have been amazed at how much better I feel. We are both looking forward to the next 8 weeks! '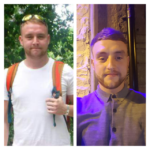 * " I have been on the 12 week plan and it has completely changed my eating habits. I feel much better with the amazing meals and as the plan is tailored I haven't felt hungry. Admittedly I haven't stuck to the plan 100% but overall the plan has completely changed the way I look and feel! Cheers guys!! "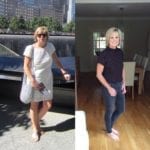 * Great tasting calorie controlled meals and a tailored plan to prevent me from feeling hungry. Compliments to the chefs as the meals are delicious and really satisfying! I never felt like craving unlike other diets I have tried in the past. Highly Recommended!
* I have been on ResultPlan now for 8 weeks and lost nearly two stone. The meals are absolutely delicious! My favourites are the Spicy Meatballs and the Mojito Lime Chicken, I highly recommend them. To have food like this on a diet is a blessing to me. Also the customer service has been fantastic. Thanks again guys, its been awesome!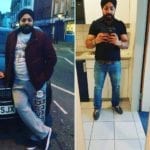 * Resultplan has been a massive help to me, I have lost 8kg on the 8 week plan. The first week was hard adjusting to a new routine but with everything done for me I can't complain. I can't thank the team at ResultPlan enough!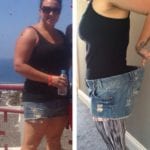 * Resultplan has provided me structure with my calorie intake and with my balanced macronutrients. For me personally it helps me stay on track so I can stay focused on my goals and in a good routine. It also helps that there is variety to choose from and the food is enjoyable as many diets are not!