Diet food delivered to your door or work
We deliver freshly made breakfasts, lunches, dinners and snacks directly to your door to help you lose weight. By having diet food delivered to your door it helps you stay consistent when trying to eat healthy. This prevents you from choosing the unhealthy option when you have a freshly made meal ready for you. All you have to do is heat and eat! It really is that simple, no need to track calories as this has all been done for you. No need to stress about what you need to eat and when you have to prepare it as this has also all been done for you.
We deliver your diet food to your home or work on a weekly basis on the same day every week without any stress and with consistency. You can change your meal options on a weekly basis to allow variety within your diet plan. All we need is 4 days prior to your delivery date to change your meal options as everything is bought, processed and made completely fresh for you. Take a look at some of our photos below of what a typical day might look like: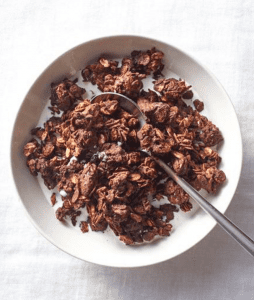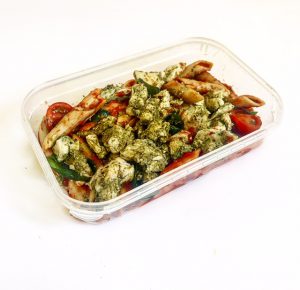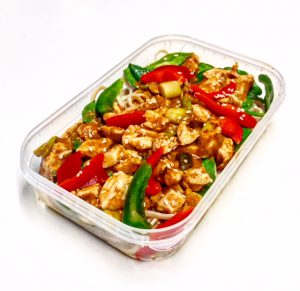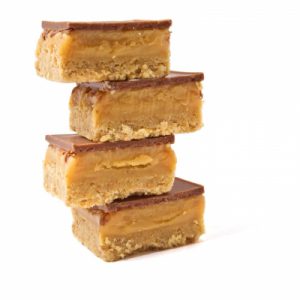 Chocolate Clusters                   Chicken Pesto Pasta                  Chicken Satay                  Caramel Crunch
A diet plan delivered for you
All of our diet plans are calorie controlled and tailored to you! On the homepage you can take the nutritional assessment and it will direct you to a plan that is most suited for you. It will work out the best plan with your personal profile to create the best results for you. It is not a one size plan fits all!
We adjust our meals and the calories of the plans to suit you. By doing this it prevents you from being incredibly hungry on your diet plan and it enables you to be consistent which will ultimately allow you to follow the plan over a period of time and to lose the desired weight.
What diet plan is best for me?
We recommend trying our taster plan first to see if you like the taste of the meals and if the plan works for you. There is no subscription or ongoing weekly deliveries so a fantastic way to taste the meals, to read our step-by-step guide, and to follow the plan. We highly recommend this as you can select what meals you prefer and which meals work best for you if you would like to continue.
After the 1-week taster plan the duration of plan that you should select all depends on your goals and how much weight you would like to lose. We would recomend if you have a small amount to lose and just want to tone up for holiday or just lose that stubborn body fat a 4 week diet plan would be ideal.
If you have a bit more to lose and have excess fat that needs to go we would recommend an 8 week plan. This is a realistic time frame to see good 'healthy' results.
If you have a good few stone to lose and you know you have to change your lifestyle we would recommend the 12 week plan. This will not only help you lose the weight with a calorie controlled diet plan over the 12 week period but also change your eating habits. It will teach you portion control and give you an insight in what you should be eating and not what you have been eating.
How much weight will I lose?
Any diet plan or weight loss plan that advertises that you will lose 8lbs in 8 days should be a warning sign and you should always run in the opposite direction!
This is scientifically impossible to lose 8lbs of fat in 8 days, but it is a great marketing strategy to sell more diet plans as everyone wants that quick fix. Unfortunately as the weight goes on over a period of time it also takes time to lose. Any weight loss plan or diet plan should be taken over a numebr of weeks depending on the amount you would like to lose.
To achieve long lasting weight loss you must change your lifestyle. If you have been living a certain way and the weight is piling on there has to be a change in your lifestyle to get great results. To create long lasting results you must have a healthy lifestyle that you can be consistent with. There is no point in doing a diet for 1 or 2 weeks and then stopping as old habits will form and you will put the weight back on.
When you get our diet food delivered to you you will have 7 days worth of food freshly prepared and waiting ready for you. There is no excuse to make that unhealthy choice as it is all there convenient, delicious and ready to eat. We have seen several weight loss results with many different customers and in all honesty it all depends on how much you have to lose, how disciplined you are on the plan and what calorie deficit per day you will have.
We have seen customers lose from 1/2lb per week to 6lb per week. Our aim is for our customers to have consistent results over a period of time ultimately helping them achieve their weight loss goals whilst enjoying the diet food that has been delivered for them.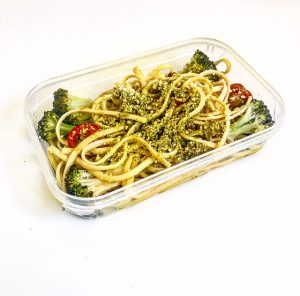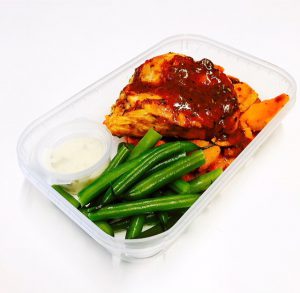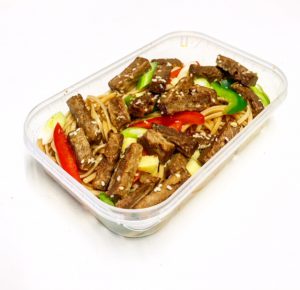 Check out our Trust Pilot and Facebook reviews to see what our real customers think about us. Any enquiries with any of our diet plans please send us an email at [email protected] and we would love to answer your questions and be able to help you lose weight!  Its a fantastic opportunity to try our food for a very cheap price and to get your diet food delivered to you with breakfast, lunch, dinner and snacks done for you. Hope we can help you!
The Result Plan Team