Cheap Diet Meals Delivered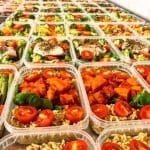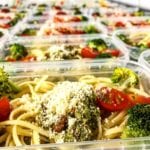 We have now introduced a flexible approach to getting your cheap diet meals delivered. You can select how many diet meals per day you want and for how many days per week. This gives you the option to pick whatever suits your lifestyle. If you want 2 meals per day for 5 days you can select 10 diet meals to be delivered every week for you. This will allow you to eat healthy, save time and enjoy our chef made diet meals.
All of our diet meals are prepared completely fresh to your order by our team of chefs. They are immediately packaged and delivered in chilled packaging on a before 12 service. On weekdays we deliver between 9am and 12pm and on weekends we deliver with a next day service (anytime). Our diet food delivery service is used all around the UK apart from Nothern Scotland.
These are ideal for you if you are looking to lose weight, eat healthy or lead a busy lifestyle. Our meals costs between £4.50 – £5.50 and each meal is perfectly balanced in the form of proteins, carbohydrates and fats. All of our produce is locally sourced and completely fresh. You may find cheaper diet meals on the market but not with the quantity/quality as ours.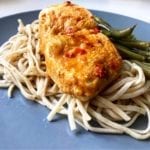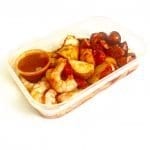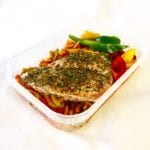 These meals can be stored in the fridge or freezer and you will receive a fresh batch of meals each week keeping your diet on point and enabling you to eat healthy. We have 40+ meals to choose from including vegetarian/pescatarian meals and various different cuisines.
We pride ourselves in producing high quality fresh meals. When you are eating healthy or on a diet you have to enjoy the food that you are eating so our mission is to deliver delicious diet meals to your front door with no hassle which all you need to do is heat and eat! It takes all of the stress away in healthy eating as everything is done for you. By introducing our more flexible options you have no have no excuse to not eat healthy.
HOW IT WORKS – CHEAP DIET MEALS DELIVERED
1. Select How Many Meals Per Day
2. Select How Many Days Per Week
3. Select How Many Weeks
4. Get Your Cheap Diet Meals Delivered To Your Door
If you would like a more tailored approach in losing weight we have several different diet plans including breakfast, lunch, dinner & snack per day to help you lose weight. We have different calorie controlled plans that you will be directed to when you take out Nutritional Assessment on our home page.
If your goal is to lose weight and you feel you need everything done for you this may be the best approach however if you feel 10/12/14 meals per week without breakfasts or snacks would be better our diet meals maybe a better option.
How many meals should I order?
We have customers who order from anywhere between 10 – 40 meals per week and to save on the delivery cost many customers may order for a partner or may select the fortnightly delivery option. If you would like to do this we recommend storing 5 meals in the fridge and the rest in the freezer as all of our meals are made completely fresh to your order.
To answer the question of how many diet meals should I order, it really depends on what will help you the most. If you feel 2 meals a day for 7 days will help you stay on track, help you save time and really make a difference then this may be the best option. Alternatively you may want to order 2 meals per day for 5 days per week with a partner and with a fortnightly delivery to save on the cost. It really depends on the individual and how our meals will help you and when you need them!
If you are unsure that you will like our diet meals and want to try the meals first. Here is a 20% discount code you can use on the 1 week plan so you can see if we can help you and see if the meals can fit into your lifestyle. Use the discount code TASTER20.
If preparing healthy food is a real problem for you we can help no doubt about it. They are ready made diet meals which can be heated and eaten within 5 minutes. It is like having your own personal diet chef cooking for you every week as your meals are stored in the fridge and ready to eat. Also as we use air tight containers your food will taste just as good on day 5 as it does on day 1!
We really want to make it easier for people to lead healthier lives. We all have busy lives so by having pre-made nutritious meals ready to eat there is no excuse not to eat healthy. The price you will spend on a weeks worth of food may be the cost of one meal in a restaurant.
You can also change your meals on a weekly basis within your account area giving you variety every week. You can change every single meal each week if you want to! We are always bringing in new meals to the menu so our customers who order every week have a diverse number of meals.
So use the discount code TASTER20 on our 1 week meals/plans select your ideal delivery date and we will start analysing your order, freshly preparing your meals and delivering them directly to your front door in our specialised packaging.
Cheap diet meals delivered to your door helping you eat healthy, lose weight and saving you time! Really hope you enjoy  the meals and we look forward to helping you 🙂
THE RESULT PLAN TEAM
P.S All of our containers are 100% recyclable so make sure to recycle all of the containers you receive!